Details of the Initiative
The Fujie Seminar visits companies in Hokkaido, which is Professor Masatsugu Fujie's hometown, during the summer vacation every year as part of the field-study class. In order to increase the harvest of mint, we have visited Kitami every summer to pull weeds, etc., and have worked in the mint fields of Nikoro.
The visit to Kitami, Hokkaido for this seminar, GP (Good Practice) and field study starting in 2010 provided an opportunity to learn about the history of Kitami, a mint town (history of the Ainu, Tondenmin (ex-legionary), industrial history, etc.). In particular, our visit to Kitami Hakka Tsusho Co., Ltd. was an opportunity to learn more about the town of mint, Kitami.
Yuichi Nagata, CEO, aims to achieve sustainability not only in Kitami, but also in Hokkaido as a whole by steadily pursuing innovation in product development and sales methods through collaboration and partnerships with local communities and various people, and etched into our hearts the "mind of dosanko (natives of Hokkaido)."
The collaboration with the company bore fruit three years later as mint candy made with a mint merchant in Hokkaido. On the day of the graduation ceremony in FY 2013 held on Wednesday, March 26, 2014, mint candy made by Meiji University students with a mint merchant in Hokkaido, the Fujie Seminar and Kitami Hakka Tsusho Co., Ltd. (Kitami City, Hokkaido) engaged in product development, was sold with the cooperation of Meidai Support Corporation on the first floor of the Liberty Tower crowded with graduates.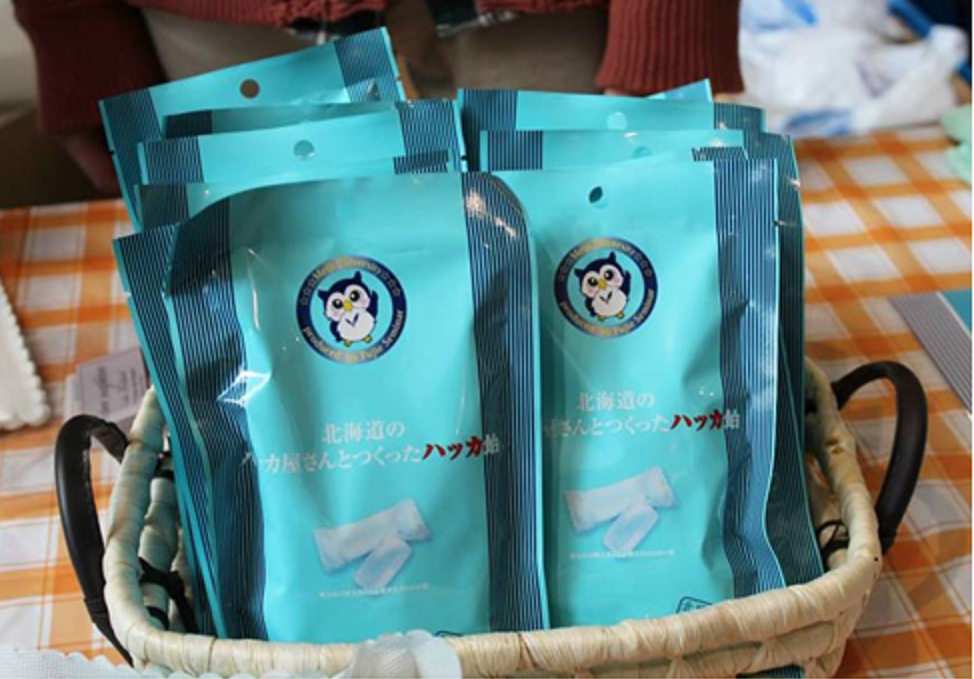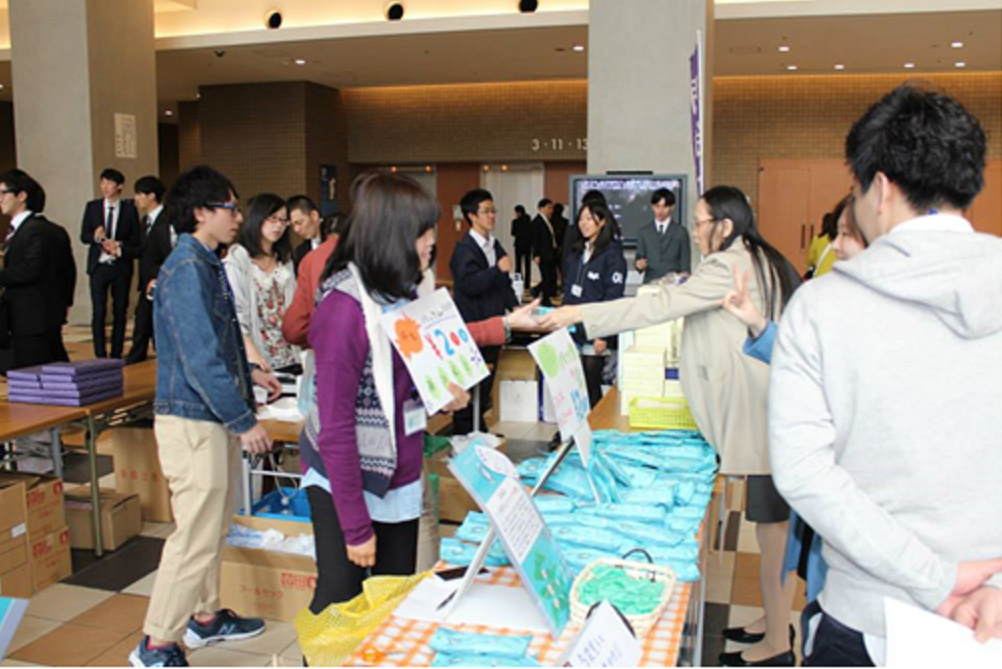 In 2021, in the midst of the ongoing COVID-19 pandemic, we began the resilience program as the second-generation Smooth Mint Made by Meiji University Students with a Mint Merchant in Hokkaido (named by Kusano from the 25th Seminar).